A Balancing Act
Since your feet are your contact with the ground during the golf swing, it stands to reason a potential physical limitation is balance.
Some of your most obvious swing faults are referred to as "moving off the ball", either by "swaying" (to the right) or "sliding" (to the left) and this can be corrected by improving proprioception, which is the very form balance takes in a golf swing.
Take this simple test to determine your golfing balance:

Stand on your right leg & lift your left thigh to parallel with the ground, keeping your arms still by your sides.
Balance & close both eyes, then try to maintain this position for 25 seconds.
Note how long you hold the position & repeat on your left leg.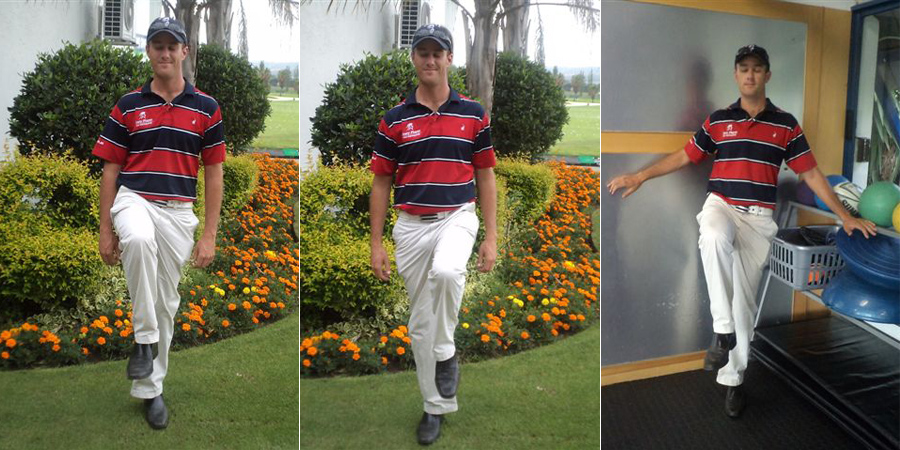 If you can't balance on one leg for a minimum of 25 seconds with your eyes closed, your proprioceptive mechanisms need training & the following exercise is effective:
Stand on one leg & try to balance for 15 seconds with your eyes open; then close your eyes and try to keep the position for a further 15.
If you don't manage this, stand in a corner to prevent "falling" over - proprioception in the ankle will still be activated.