Golf4All UNLIMITED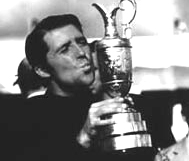 Thinking of Starting Golf?
Attend as many lessons as you like for your first 3-months!
Lessons are scheduled daily - all you do is "Pitch & Play"!
GOLF4ALL GROUP PROGRAM LESSON SEQUENCE:
LESSON

DISCIPLINE

MEETING AREA

1

Putting

Basic Setup & Stroke, Rules & Etiquette

WORLD OF PUTTING, DRIVEN BY LEXUS

2

Chipping

Grip, Stance, Posture and Techniques for

LASTMINUTEGOLF WORLD OF CHIPPING

3

Pitching

Alignment, Techniques & Distance Control

SUPERSPORT WORLD OF PITCHING

4

Full Swing

Grip, Aim, Stance, Posture & Drills

WEST RANGE, NEAREST CLUBHOUSE

5

Full Swing

Re-cap & Practice Drills

WEST RANGE, NEAREST CLUBHOUSE

6

Full Swing

Video Analysis plus Faults & Fixes

WEST RANGE, NEAREST CLUBHOUSE

7

Bunkers

Setup, Basics and Variable Lies

WORLD OF BUNKERS

8

Short Game

On the Wedge & Putt

WEDGE & PUTT, 1ST HOLE

9

Rules & Etiquitte

WOG BOARDROOM


10

Long Irons & Hybrids

WEST RANGE, NEAREST CLUBHOUSE
Click for schedules

Kindly note that, in order to maintain standards for all, lessons should not be attended ahead of sequence and that lessons commence promptly as per advertised times.
Late comers will not be able to join once the lesson has commenced, thank you for your understanding.
| | |
| --- | --- |
| GOLF4ALL - The Ultimate NEW GOLFER Program | Cost per Individual |
| UNLIMITED GROUP Program for Non-Members | R1,999 |
| UNLIMITED GROUP Program with WoG membership | R1,699 |
| UNLIMITED GROUP Program Corporate Rate (20+) | R1,699 |
| UNLIMITED GROUP Program Corporate Rate (50+) | R1,499 |
FOR SCHEDULES & ADDITIONAL INFO: johans@gpge.co.za sheldons@gpge.co.za
Hospitality desk: 011 545 8618
Electronic Fund Transfers: Moregolf (Pty) Ltd, FNB WOODMEAD , ACC#: 62064667086, B/CODE: 255005
Prices are subject to change at any time without notice
×