Confident and Trusting
When it comes to the all-important final phase of impact with the ball, we can report that Gary Player was at his most animated in describing what he sees as the most vital aspect in all golf shots, as he told us with utmost passion:

"Oh, man you have got to BELIEVE!"

So the words CONFIDENT & TRUSTING form the most compelling secret in our UNLOCKING THE SECRETS OF A LEGEND series.

STEPH SPIES, our PGA AAA-Class Gary Player professional, takes delight in explaining:
The downswing must start with confidence and trust. When you get to the top of the swing you have to trust that you have done all you can to deliver the club with speed and confidence to the ball. When you have trust in your swing, patience with the transition from backswing into downswing will naturally follow. Anxiety or doubt creates negative consequences which often result in the following swing flaws:
• Backswing too short, which diminishes your power
• Transition too quick, which compromises your rhythm
• Too "handsy", which causes a loss of the correct kinematic sequence
When you start your downswing with trust, the correct sequence will deliver the club with your potential maximum speed to the ball, so be sure to commit to your downswing with confidence, just as Rory has demonstrated with his Driver recently…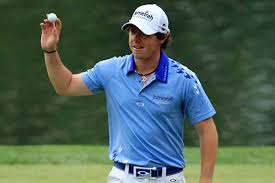 Steph's Bunker tip:
Whilst your sand wedge is usually your best option in bunkers with loose or dry sand as it has the necessary bounce to blast the ball out, try using your lob wedge in compacted or wet sand conditions, since it has less bounce so you should find it easier to get it out of the bunker in these conditions.