The bladed sand wedge
The bladed sand wedge
"How do I get good contact when my ball is against the fringe?"
Stuart Blackie is a class AA - member of the PGA of South Africa, offers a simple solution to this often-asked question:
This shot is a lot easier to play than most people think let me show you how.
This shot is perfect for when your ball is lying up against the fringe of the green and the grass directly behind the ball will impede the movement of the putter. You are going to use the leading edge of the sand wedge to hit the equator of the ball.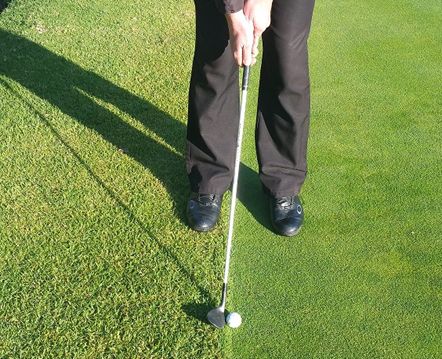 Technique
Set-up:
The stance should be narrower than normal
You can use your putting grip or normal grip, but ensure that you grip down on your grip to assist in getting the leading edge to contact the centre of the ball
Ball position should be in the middle of the stance
Execution:
You need to make a smooth, pendulum putting stroke
The wrists must remain firm throughout
The body must remain as still as possible throughout
Concentrate on making a clean strike on the ball