Thinking of Lower Scores?
Thinking of Lower Scores?
The Gary Player Golf Experience is SA's premier teaching academy. Our pro, Gabba Wessels, is an AA Class PGA professional with more than 6 years teaching experience and his offering for this newsletter is his tried and tested method for SETTING UP TO PUTT
Make sure your grip pressure is soft, as gripping the putter too tightly will prevent the comfortable, relaxed feel necessary to making effective putting strokes.
Your palms should face each other when gripping the putter.
Your ball position should favour the front of your stance, as this promotes an upward strike on the ball, which in turn creates better roll.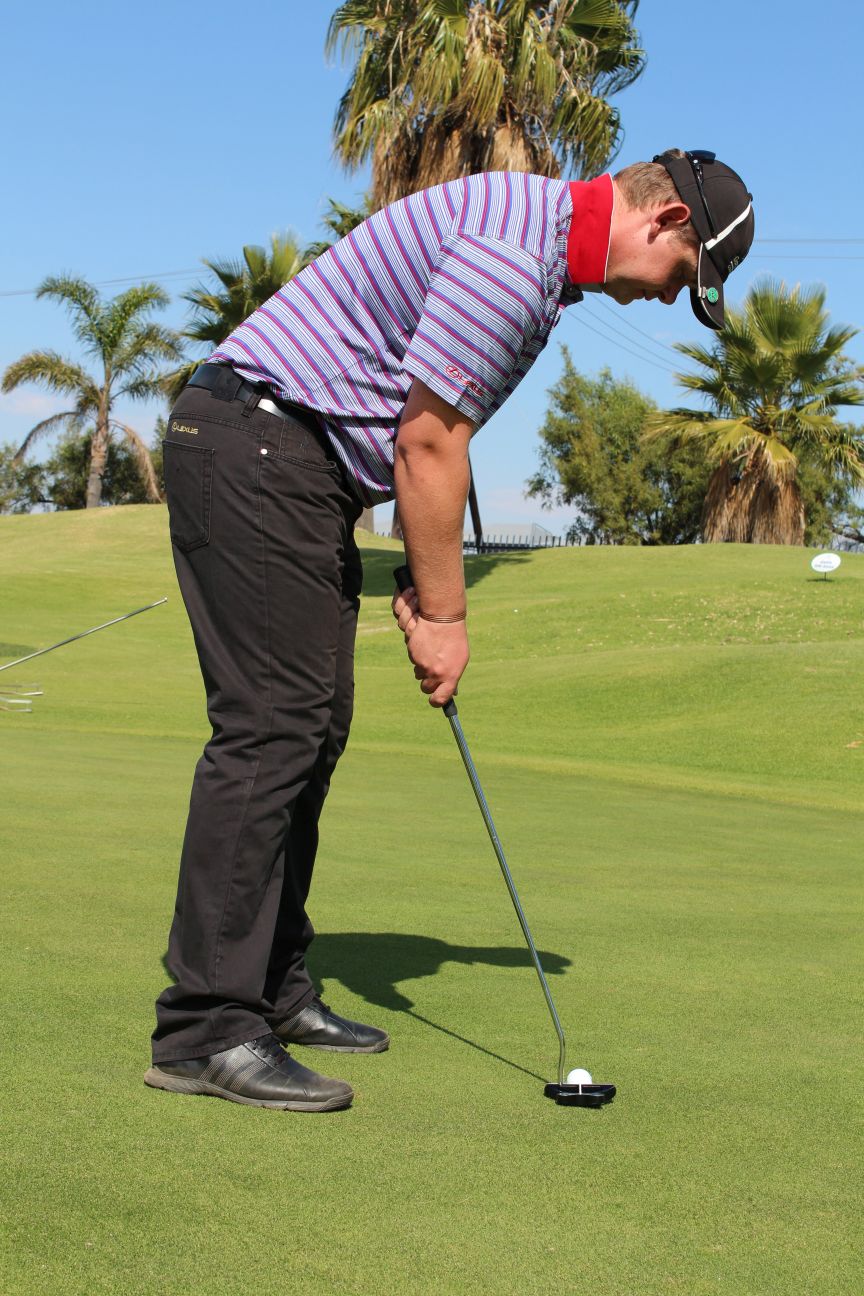 Gabba also suggests the following guidelines to help set you up for good feel on your putting stroke:
Get your eyes over the ball.
Feel like you are trying to balance a book on top of your head.
Let your arms hang down from your shoulders like spaghetti.
NB: Your putter length must be correct in order attain these positions!