Two common pitching faults
Stuart Blackie is a class AA - member of the PGA of South Africa, offers these simple solutions to help fix your pitching:
Fault 1: The most common fault in pitching is scooping the ball, where a player attempts to lift the ball into the air rather than relying on the loft of the club to do its job. In this case, the weight tends to fall back, the lower body collapses and your chance of making a solid shot is negligible.
CURE: turn your wedge around and grip it in your left hand only. Now make a few swings and you will feel how the left arm pulls through towards the target line.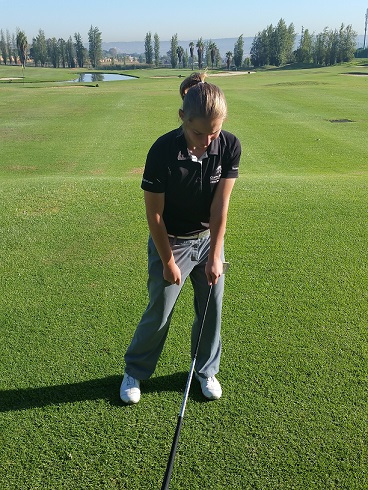 Fault 2: Swaying or excessive movement of the lower body will kill your ability to play solid pitch shots. The key is to maintain at least 60 percent of your weight on the left side.
CURE: To get the feeling for how the weight should be on the left side and stay there, raise your right heel completely off the ground at address so that there is no possibility of your weight shifting onto the right side. Now practice a couple of shots like this.